Discover
click on the red link to view the script. All scripts copyright, all rights reserved.
THE WOODWORKER
(
Family/Drama, 95 pages)
​
​ -- Nearing Christmas, and four years removed from the death of his daughter, a newly unemployed father takes a magical journey and receives the greatest gift of all -- a second chance.
​
Read Now!
woodworker_the_red.pdf
FEATURE TEASER​
THE FOLLOWERS
(thriller, first 12 pages) - An embattled man takes a job as Sheriff in a sleepy town that harbors an underground abortion ring with demonic purposes.
followers_the_12.pdf
SHORT SCRIPTS
​
FRUITCAKE
(drama, 15pg) - Through the years, a boy learns forgiveness and acceptance when he finds out his father is gay.
fruitcake_.pdf
RESET
(thriller, 3pg) - Gary thinks he has a quick fix for a failing relationship. Boy, Is he wrong.
reset.pdf
​
FAIR'S FARE
(comedy, 8pg) - A seedy mechanic takes a short cut that won't cost him his life but, by golly, he just might wish it had.
fairsfare.pdf
THE SYMBOL
(comedy, 6pg) - When the shit hits the fan, and your ordinary super hero won't do, you need someone who'll dispense justice of orgasmic proportions...
​The Symbol!
symbol_the.pdf
​MIDNIGHT CLEAR
(drama, 8pg) - Nearing Christmas, a man with a very peculiar talent attempts to give his wife the greatest gift of all.
clear_midnight.pdf
CLOSE TO SUNSET
(thriller, drama, 16pg) - After the death of his mother, a man finally learns the horrifying truth about the childhood disappearance of his brother.
closetosunset3.pdf
​THE COMBINATION
(drama, 11pg) - Eight months removed from the death of his only son, a desperate father makes one last attempt to revive his despondent wife.
combination_the.pdf
​
YOURS TRULY...
(thriller, 3pg) - A suicidal man has a last minute change of plans.
yourstruly.pdf
​
MADISON & CHURCH
(drama, 14pg) - A boy takes a trip to the past to save his father, but soon realizes he can't stop what happens next.
madison___church.pdf
​​
Powered by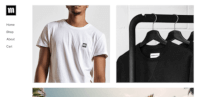 Create your own unique website with customizable templates.